Featherlite's 50-year journey
September 29, 2016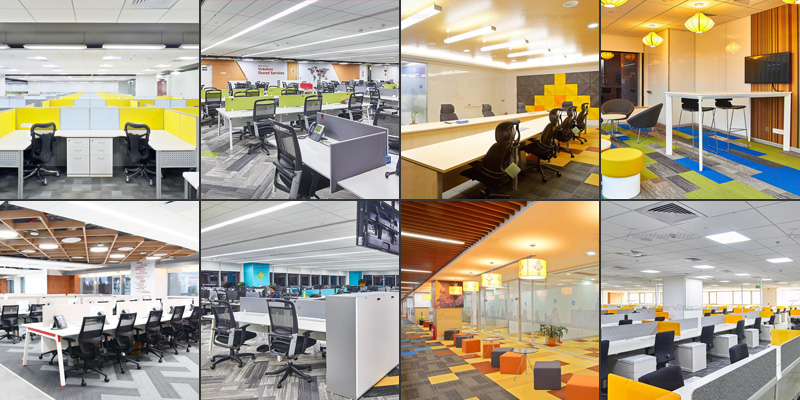 An aluminium chair takes us back right to our childhood, to our grandparents' homes – a quintessential piece of furniture in every modest Indian home till a few decades back. That unassuming aluminium chair has a very interesting story of entrepreneurship behind it.
Half a century ago, when home-owned businesses were the norm especially in the furniture industry, entrepreneur Gopal Ramnarayan decided to bring in disruption. His research took him to America where some garden furniture companies intrigued him. He saw a potential for such a market in India. After he returned home, Gopal Ramnarayan began producing the first aluminium-based garden furniture in the country in 1965. That's how Featherlite, which today is one of India's leading furniture manufacturing organisations, took root. Today, the company, which completed 50 years in 2015, has seen an annual turnover of Rs 400 Crores in FY16 with a 25% year-on-year growth.
The limited market for garden furniture in India did not deter Gopal Ramnarayan and he decided to expand the business to include home furniture. The first-of-its-kind aluminium-based dining tables and folding sofas are two of the products that were born in this period and are among a number of market-defining products that Featherlite has produced over the years.
The Making Of The Brand – Featherlite
The decades to come saw Featherlite evolving its business model. In 1968, the company introduced dealership, and almost two decades later in 1985, they began franchising their brand and expanding their product range. By 1975, the company had established a comfortable presence in the home and garden furniture market, and that's when Featherlite decided to turn its attention to office furniture.
Manohar Gopal, Managing Director, Featherlite Furniture, says, "At that time, there were a few small-scale companies in this line that used sheet metal, steel, and wood as raw materials. Featherlite decided to get into the market with a product that was unique, good-looking and affordable. The result was India's first aluminium and wood-based office furniture."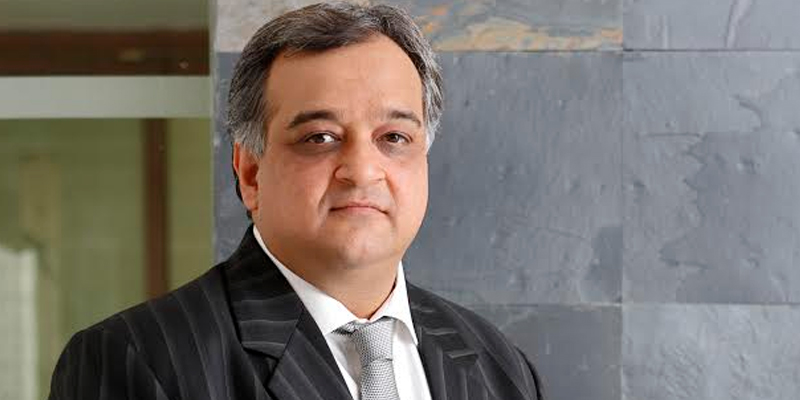 Manohar Gopal, Managing Director, Featherlite Furniture
In 1975, to enable the company's aggressive foray into this space, Featherlite's first office furniture factory Featherlite Products Private Ltd started operations. While this segment continues to be the core focus for Featherlite today, it has also expanded its product range to include home furniture.
For any business that has survived competition and built a strong brand, a good product is the key. A good product means a combination of great form, design and function that go hand-in-hand. And, that has been no different for Featherlite. One of the inherent growth drivers for Featherlite is the attention, time, and effort that is given to the R&D of product design. "At Featherlite, assessing formal safety management, design optimisation and ergonomic functions of the product manufactured are given equal importance," says Manohar.
Talking about its comprehensive product range and market-defining products, Manohar says, "Featherlite pioneered ergonomic seating in India as early as 1984 by introducing the Bodyline Chair even when there wasn't so much focus on ergonomics. We acknowledged the importance of providing well-designed ergonomic chairs at a time when long work hours were becoming the norm."
It's affordable, attractive and ergonomic products are just one element of the company's success story. The other key element is how it has been able to foster and strengthen business relationships.
"One of our oldest dealerships in Goa called New Ways Marketing Associates continues to be our dealer today, a full 27 years later," says the Managing Director. Today, Featherlite has more than 54 dealerships across India. There are similar happy stories when it comes to their clientele. In 1987, Featherlite got its first big order in office furniture from Texas Instruments, a global semiconductor design & manufacturing company that had just set up an office in Bangalore and wanted office furniture for 1,000 new employees. Nineteen years later, Texas Instruments returned to Featherlite with an additional order of 1,000 chairs and workstations.
Top-of-the-mind recall for office furniture
Featherlite has cemented its reputation as one of the top providers of interior office furniture for hundreds of corporate clients. Its range of office furniture can be found in some of the largest corporate offices in India, such as LinkedIn, Mercedes and MindTree. They also cater to government organisations, schools, and colleges, hospitals, and airports. Manohar says, "As an organisation we are constantly innovating and setting new benchmarks. At the same time, we keep in mind market demands and continue to retain superior ergonomic standards. We maintain the affordability quotient and also work towards faster lead times on delivery. This is why we are one of the top suppliers in India. Also, our varied clientele showcases our adaptability to work with different industries, and effectively comply with their needs."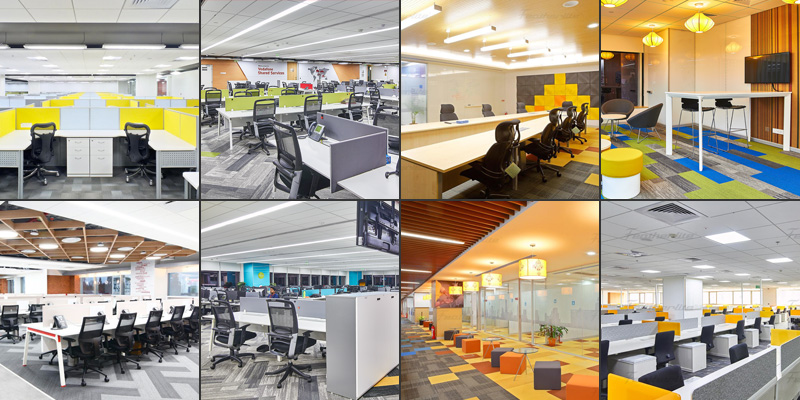 At Featherlite's manufacturing facilities in Bangalore and Chennai, they produce 30,000 chairs and 8,000 workstations every month. Manohar says, "Our commitment towards excellence in quality, production processes, and the environment is acknowledged through international certifications such as ISO, BIFMA Platinum, and LEED. Our three ISO certifications (9001, 14001, 18001) for Design, Manufacture, and Supply of modular workstations put us far ahead of our competitors." Sustainability and manufacturing environment-friendly products have also been an important goal for Featherlite, culminating in the BIFMA Platinum certification for 'Furniture Sustainability Standard', and the LEED certification that demands green principles like recyclable raw materials, reusable final products, solid waste management and social outreach.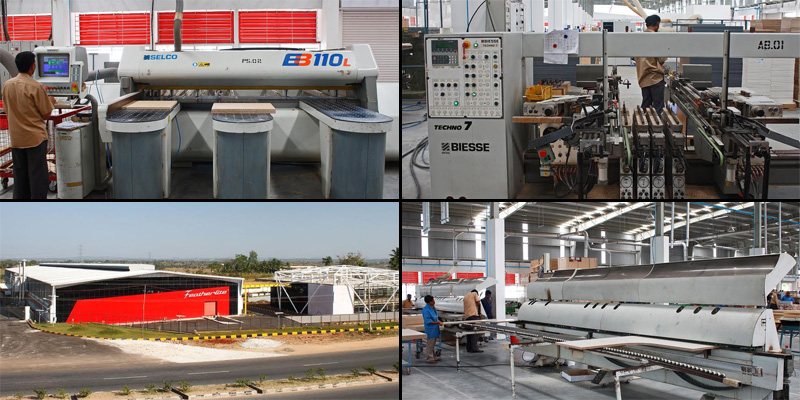 Offline Vs Online debate
When asked about the popularity of the online furniture market Manohar says, "We are excited to see that there are online sites which have become popular by selling furniture. As a market leader for the last 50 years, it motivates us to look into this space seriously."
However, he adds that Featherlite's products and audience are different and that their core business today is office furniture, compared to most online furniture startups which mostly deal in home furniture. The industry veteran explains that for Featherlite office furniture, 97 percent of revenue comes from B2B and institutional sales. Most of these sales come from corporate clients, architects, builders, and the volume runs into hundreds and thousands of units.
"We have also observed that people who are looking at buying branded, quality, ergonomically-designed chairs and workstations to be used at home or small offices, primarily look online," he says. And to cater to this clientele, they have introduced Store.featherlitefurniture.com. The company also has a range of office furniture called EDGE to meet the needs of growing startups. "EDGE allows the startups to plan and choose their workstations –starting from the sizes of the table top, screen, configurations etc. We are also extending this concept to the "Work from Home" series of office furniture aimed at employees who have the option to work from home, but do not have the same ergonomically-designed environment in their homes."
"For Featherlite, the B2B sales will continue to be predominantly offline, but we hope to increase the share of online sales by catering to the needs of Individual customers and also the startup community," he says.
Evolution Of The Office Furniture Market:
He explains that with the opening up of the economy and India becoming an IT hub, the market for office furniture has resulted in some of the biggest multinational brands setting up base in India. A key outcome of this has been the increase in need for better finishes and aesthetics. He says, "The emerging workspaces are constantly changing in form and function. At the moment, the trend is towards enabling a more collaborative environment, with offices moving away from partition-based systems, to the more versatile desk-based concepts."
"But for us as manufacturers, there is a pressure to lower operating expenses even while the cost of labour and inputs are on the rise. To address these challenges, manufacturing processes need to be intensely automated. This snowballs into high cost for new and more sophisticated machinery to bring in advanced features and aesthetics. For us, the supply is squeezed for margins, to keep the overall cost of the finished product competitive."
Even with these challenges and the fact that the market is spoilt for choice, Manohar is upbeat about Featherlite's future roadmap. "As established manufacturers with a legacy of half a century, we are known for creating new design benchmarks. This is one of the key reasons why we continue to stay in the race, in spite of the volatile market, stiff competition, evolving industry trends. Our 50 years of experience speak for our success."
Featherlite's Expansion Plans:
The Featherlite Group entered the real estate market a few years back. Manohar says, "In the short span of 11 years since we forayed into real estate, we are happy with the market response. We won the CNBC Award 2014 for the best project in the affordable segment which reinstates our commitment to quality and affordability." At the moment, the real estate arm, Featherlite Developers, contributes around 30 percent to the overall business.
Meanwhile, the flagship business arm of the group, Featherlite Furniture, is expanding its overseas presence. The company already has showrooms and dealerships in Nepal, Sri Lanka and Dubai (UAE), and will soon be expanding into other SAARC nations. The company has introduced a robotic manufacturing plant in Bangalore to increase production and is also planning to set up new manufacturing plants in North India to tap into regions such as the Northeast.
With expansion on its mind, the group is looking to further capitalise on technology, market opportunity, and business acumen, all of which have helped make Featherlite the brand it is today.
(Source: Yourstory)