As IT grew in Bengaluru, so did Featherlite furniture
May 6, 2017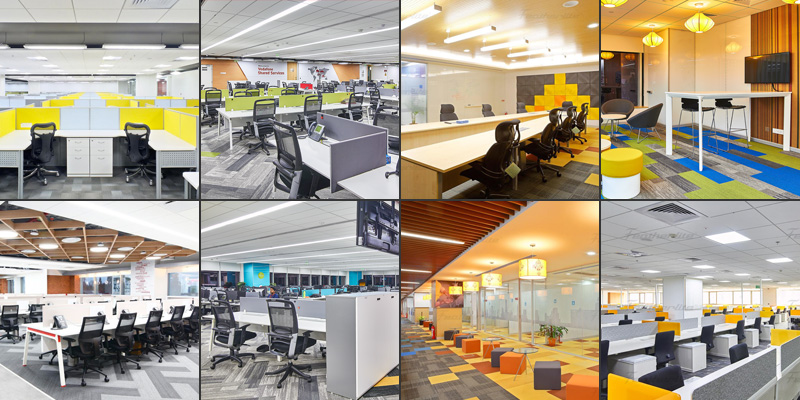 More than 110 years ago, Ramnarayan Chellaram came to Bengaluru from Sindh (now in Pakistan). His grandson Jawahar Gopal says the family does not know the exact year, but they do have a 107-year-old receipt from Binny & Company Ltd, for a deposit that the family gave to become a textile dealer for Binny. Chellaram built a flourishing trading business and was also well-known for his philanthropy. Among the institutions he founded was the Ramnarayan Chellaram College of Commerce.
Today, Chellaram's family is one of the oldest Sindhi families in the city, and they run one of India's biggest office furniture companies, Featherlite. If you are reading this in your office, check out the branding on your chair. There's a good chance you are sitting on a Featherlite.
That initiative was started by Gopal Ramnarayan Chellaram, the second of the three sons that Ramnarayan Chellaram had. Gopal felt somewhat stifled by the traditional textile business and wanted to do something different. In 1965, while on a Rotary group exchange programme to the US, he was attracted by aluminium folding furniture, made by a company called Lawnlite.
On his return, he started a manufacturing unit for folding garden furniture, made of aluminium tubes, and called it Featherlite. Ten years later, he got into office furniture and established a large plant on a piece of land he had bought on Mysuru Road.
In 1994-95, the family partitioned their businesses. Gopal and his sons Jawahar, Manohar, and Dhiren took over the furniture business, while Gopal's brothers took over the trading and other businesses.
"Luckily, we were at the right place at the right time," says Manohar, 57. IT, with its big offices, was just beginning to take off in Bengaluru. Manohar recollects Texas Instruments ­ the first technology MNC to enter the city ­ was then establishing an office on Cunningham Road for 400 people. And Featherlite got an order from TI for as many chairs. It was a big number at that time.
Today, order sizes run in the thousands. And not only for chairs, but workstations, which Featherlite got into in 1998. In recent years, Amazon has placed orders for 10,000 workstations, Mercedes-Benz R&D for 8,000 chairs and workstations. Manohar notes with pride that one leading IT company recently did a blind test of chairs priced between Rs 15,000 and Rs 20,000, and concluded that Featherlite's chair was the best, resulting in orders for over 13,000 chairs.
"Many global players participated in the test. The labels were removed from the chairs and some 50 people, including employees and ergonomists, tested them," he says.
Godrej is a strong domestic player in office furniture. In addition, today, there are several big global names including Steelcase, Herman Miller, and Haworth, who come with the advantage of long relationships with MNCs in their home markets.
Featherlite's success has much to do with its focus on design and ergonomics, an area that Dhiren, 52, focuses on. They get ideas from global exhibitions that they participate in. Chairs today have a variety of comfort and ergonomic features, support for arms, the back, for height.
"Innovation and customisation are the keys to client satisfaction. A client needed to use huge servers on their workstations, and the workstations needed to be able to absorb the servers' heat and dissipate it. We customized the product for that," says Manohar.
The family is particularly proud of their `value for money' principle. "Someone once asked my father to reduce the price by lowering the specifications. My father said: You can't make a Maruti in a Fiat factory, and you can't make a Fiat in a Maruti factory," Jawahar recollects (Maruti then was a premium brand in comparison to the old Fiat in India).
The fourth generation is now into the business, which also now includes property development, an area the family got into in 2006 to monetise the land parcels they had bought.Family businesses rarely make it to the fourth generation. So how come they stuck together for so long? "We have clear verticals of management for each person. We compromise, and let the person whose responsibility it is, to the take the final call," Jawahar says.
(Source: Times of India)